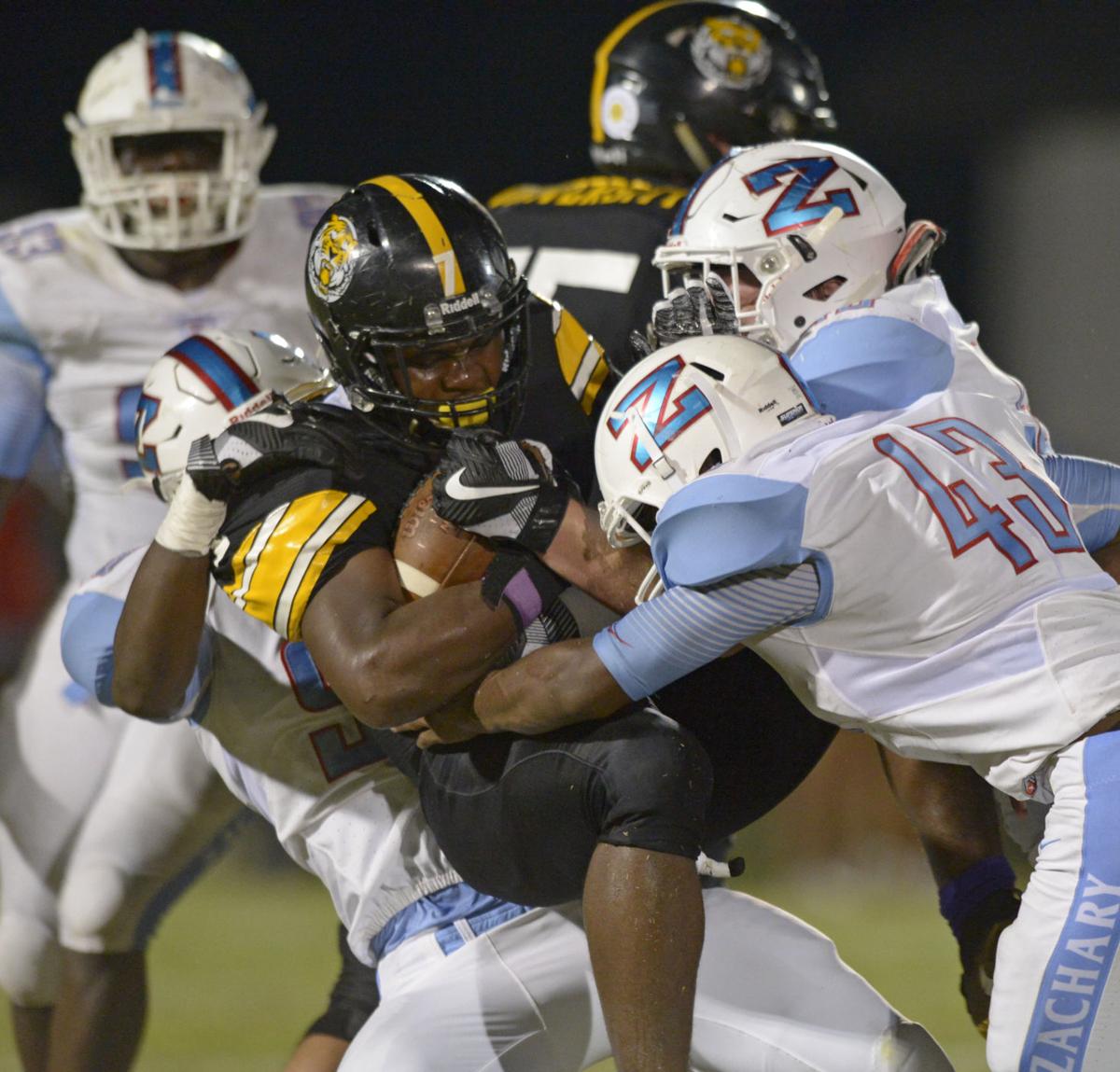 Last week against West Feliciana, the University Lab running back broke free for four touchdowns, a personal best for the junior.
This week, Hollins tied the feat with another four scores in a 26-7 win against Class 5A Zachary to close out non-district play for the Cubs.
"The past couple weeks we got in a groove and we're starting to hit big run plays now," Hollins said. "It took us a while because we had a young O-line, less experienced than last year because we lost some people at the beginning, but we're starting to build and get better."
But it wasn't Hollins' big night that made the win so special for the Cubs.
Hollins, like so many of his teammates, wore a purple arm band Friday night in honor of Brionna Ross, a sophomore at U-High who died earlier this week.